We rent and sell luxury semi-detached houses in Malaga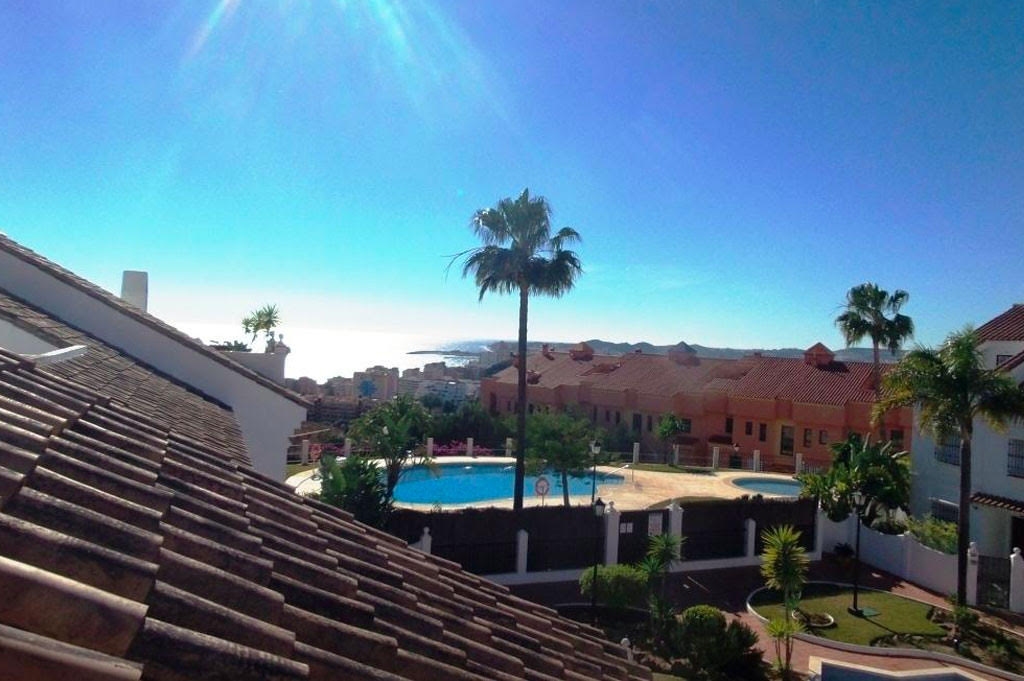 The best semi-detached houses to buy or rent in Malaga are at Inmobiliaria Benedito. Costa del Sol attracts tourists from all over the world due to its spectacular warm temperature all through the year, with sun and wide beaches to refresh in. Malaga has also a lot of restaurants, bars, parks and monuments to have fun and taste the typical gastronomy.
If you are looking for a luxurious semi-detached house to buy or rent in Malaga, in our website you have a listing of properties where you can search the perfect place for you.
Luxurious semi-detached houses in Malaga
The semi-detached houses have two floors which are next to another house with the same characteristics. The advantages of choosing this type of home instead of a flat are many.
Having two floors, the distribution of the rooms is better and we avoid the connection between them. Commonly, the kitchen, living room and toilet are placed in the first floor, while the top floor has the main bathrooms and bedrooms. This gives a quieter ambient in the sleeping time because you can't hear noises from the kitchen or the television.
If your family as children, you can have rooms for them to play and to keep their toys, or if your children are older they can have their own space to study and sleep. It is very useful as well if you work from home.
The cleaning of this houses is easier because it can be done in two different phases, while in a flat you have to clean all the rooms.
Facilities and guarantees offered by Inmobiliaria Benedito
Our goal is to satisfy our client needs because we want them to be happy with our management.
We offer a lot of services which are not available if you look for a semi-detached house in Malaga on your own, and that will save you a lot of time.
We give legal and financial advice. We manage all the transactions needed in the buying or renting of a luxurious property.
We have a wide online catalogue where you will find a lot of properties available, and our professional staff will help you if you can't find the house of your dreams.
Contact us if you want to buy or rent a semi-detached house in Malaga and we will inform you.